You've seen the latest craze about video but you can't seem to understand what the hype is about!
Here are some facts that you cannot miss:
Studies show that 

54% 

of consumers want to

see more video content

from a brand or business they support (HubSpot, 2018).

It's estimated that by 2022, 

82 percent 

of the global internet traffic will come from video streaming and downloads (Cisco, 2019).

60% of businesses

use video

as a marketing tool (Biteable).
This means that if you haven't started using video in your marketing strategy, you are MISSING out.
Pinterest marketing is no different.
Pinterest users now watch over 1 Billion videos a day.
1 BILLION.
In its latest vision report for the future, Pinterest specifically said that video is where they expect tremendous growth.
If you want to grow on Pinterest, you cannot just rely on image pins anymore.
You NEED to include video and idea pins (formerly story pins) into your strategy.
My reach 5x'ed with video.
Using video and idea pins skyrocketed my reach from 1 million monthly views to over 5 million monthly views in a matter of weeks.
And I'm not the only one who has experience such results.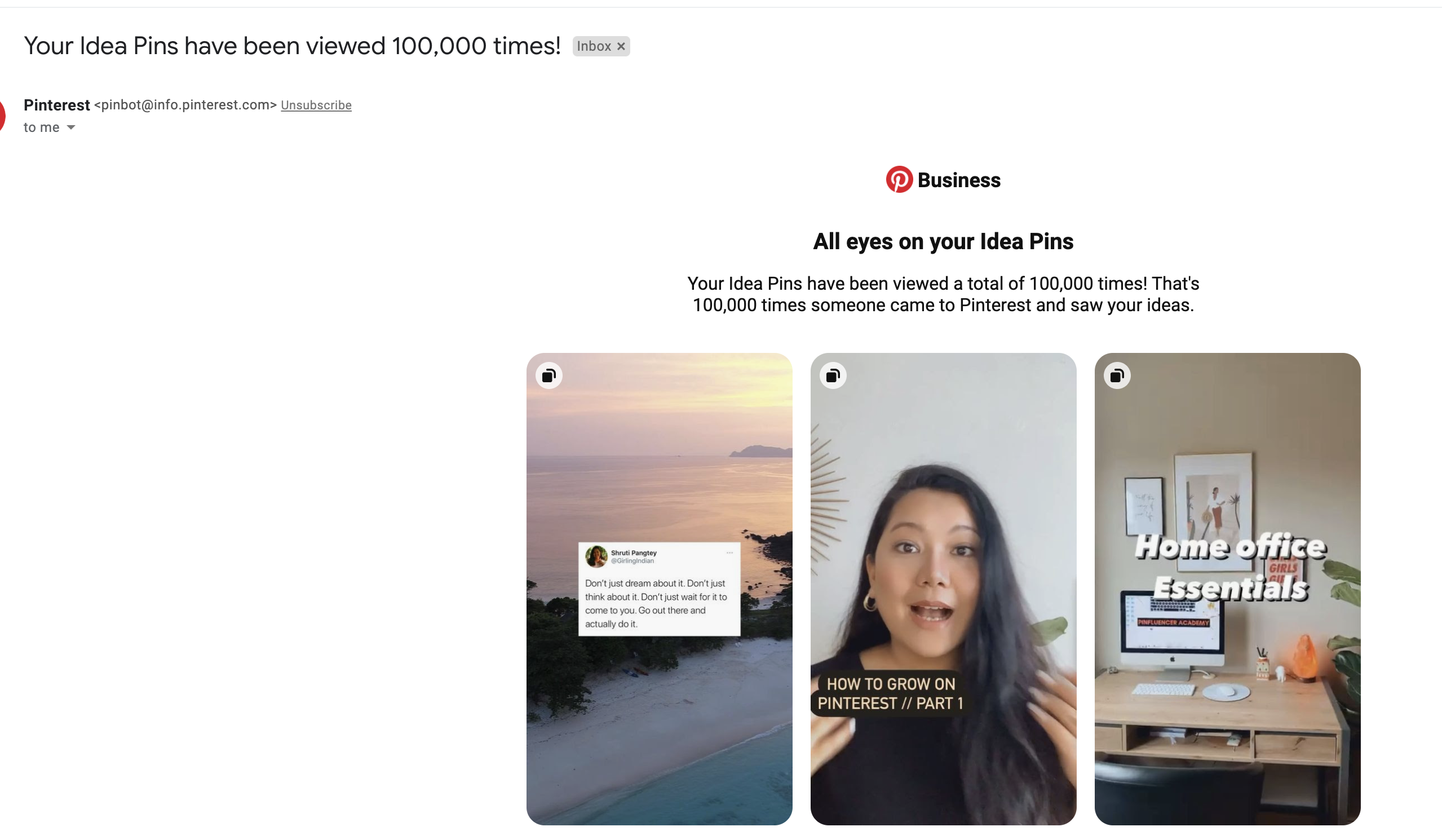 Just imagine this for a second
What would happen if your pins reached 10,000 more eyeballs?
What would happen if your account reached 5 times more people?
What would happen if your website received 10x more traffic?
My guess is, your brand and business would change for the better.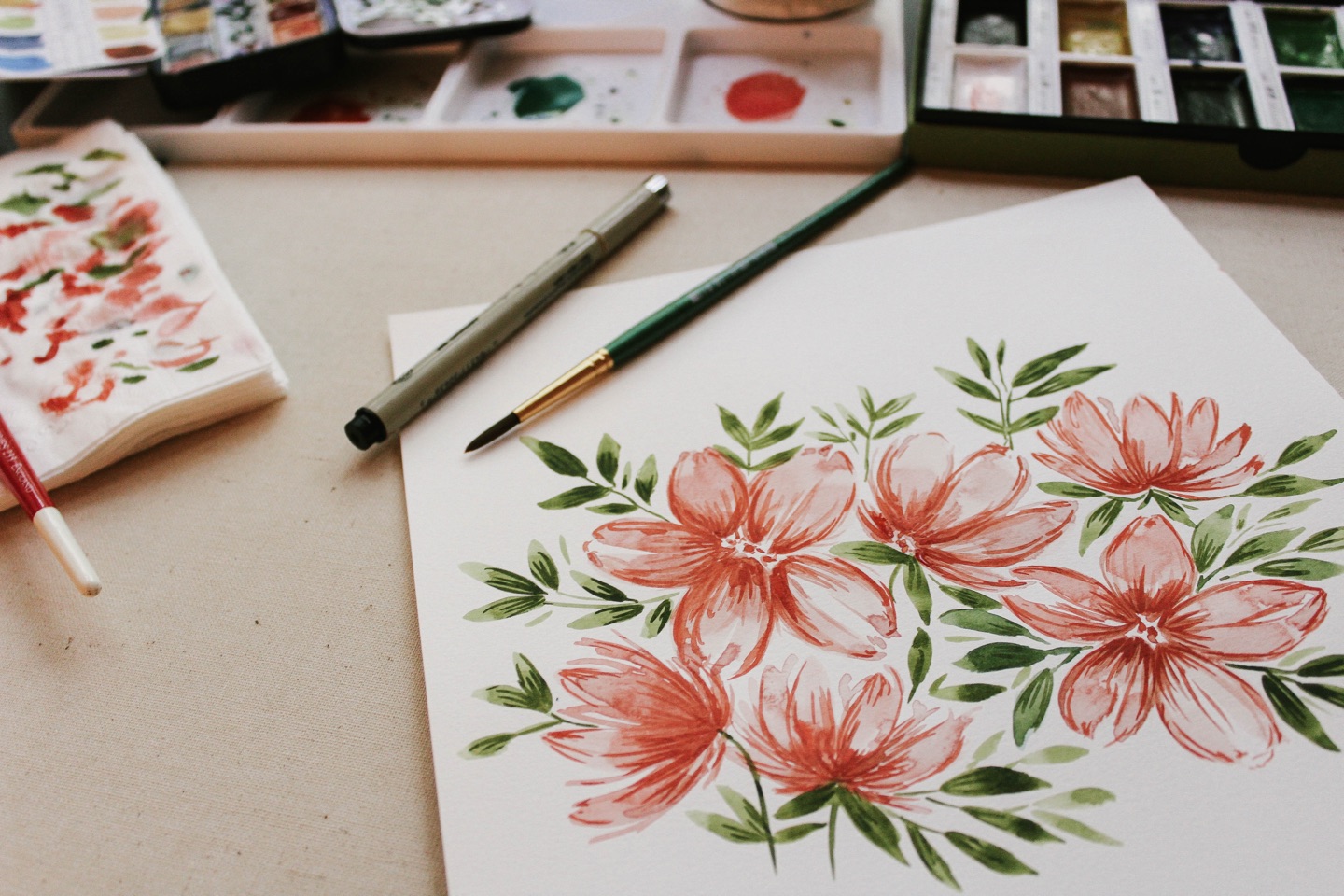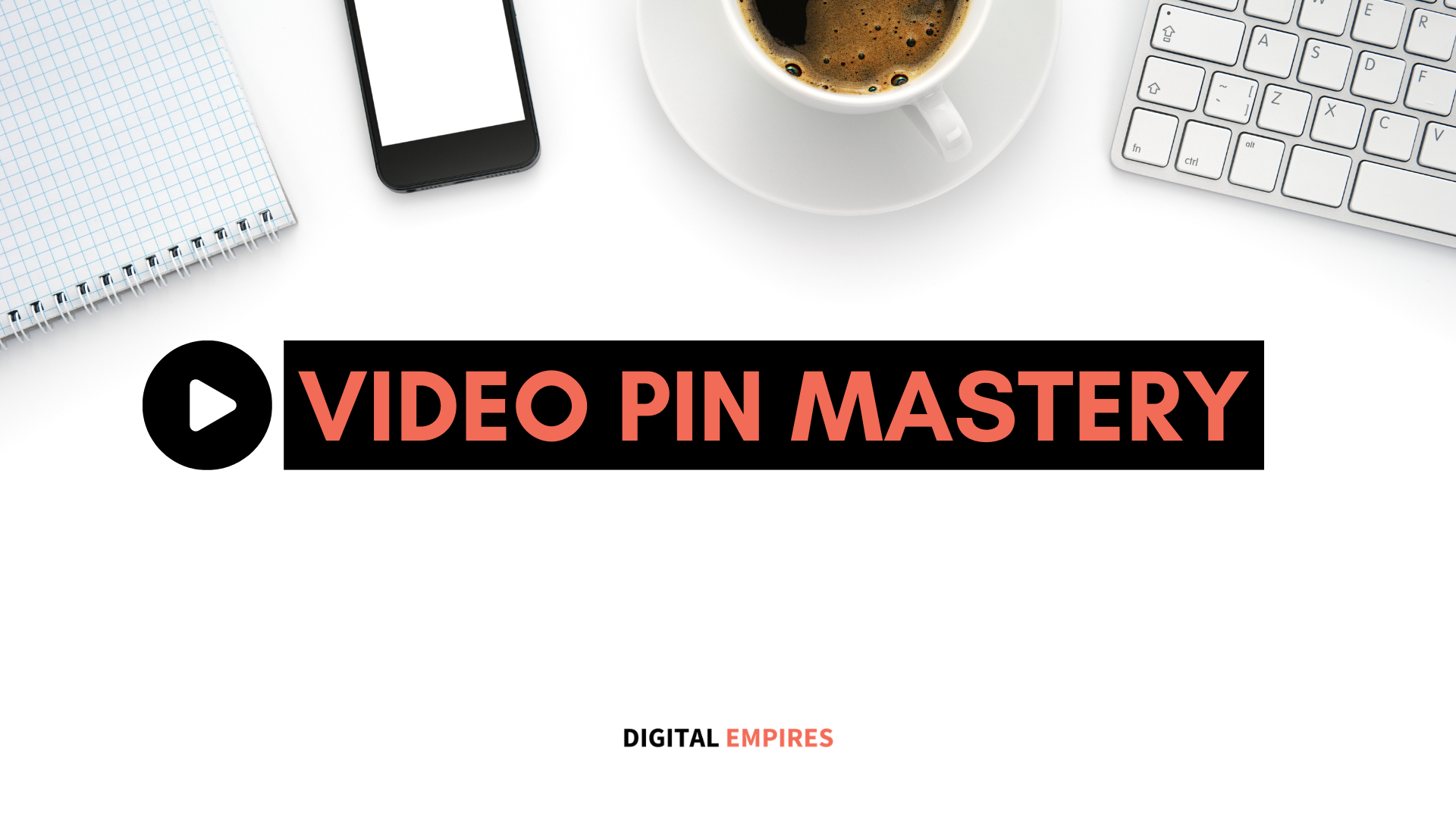 Introducing Video Pin Mastery
In this actionable course, you will learn:
What are video pins and why you should have started using them (like yesterday)
Best practices for creating video pins & how to create them using Canva
What are idea pins and how they fit in your marketing strategy
Best practices for blowing up with idea pins and how to create them strategically
+ optimisation tips and tricks from our own experiments with video over the last year
Available in days

days after you enroll

VIDEO PINS
Available in days

days after you enroll

IDEA PINS
Available in days

days after you enroll

NEXT STEPS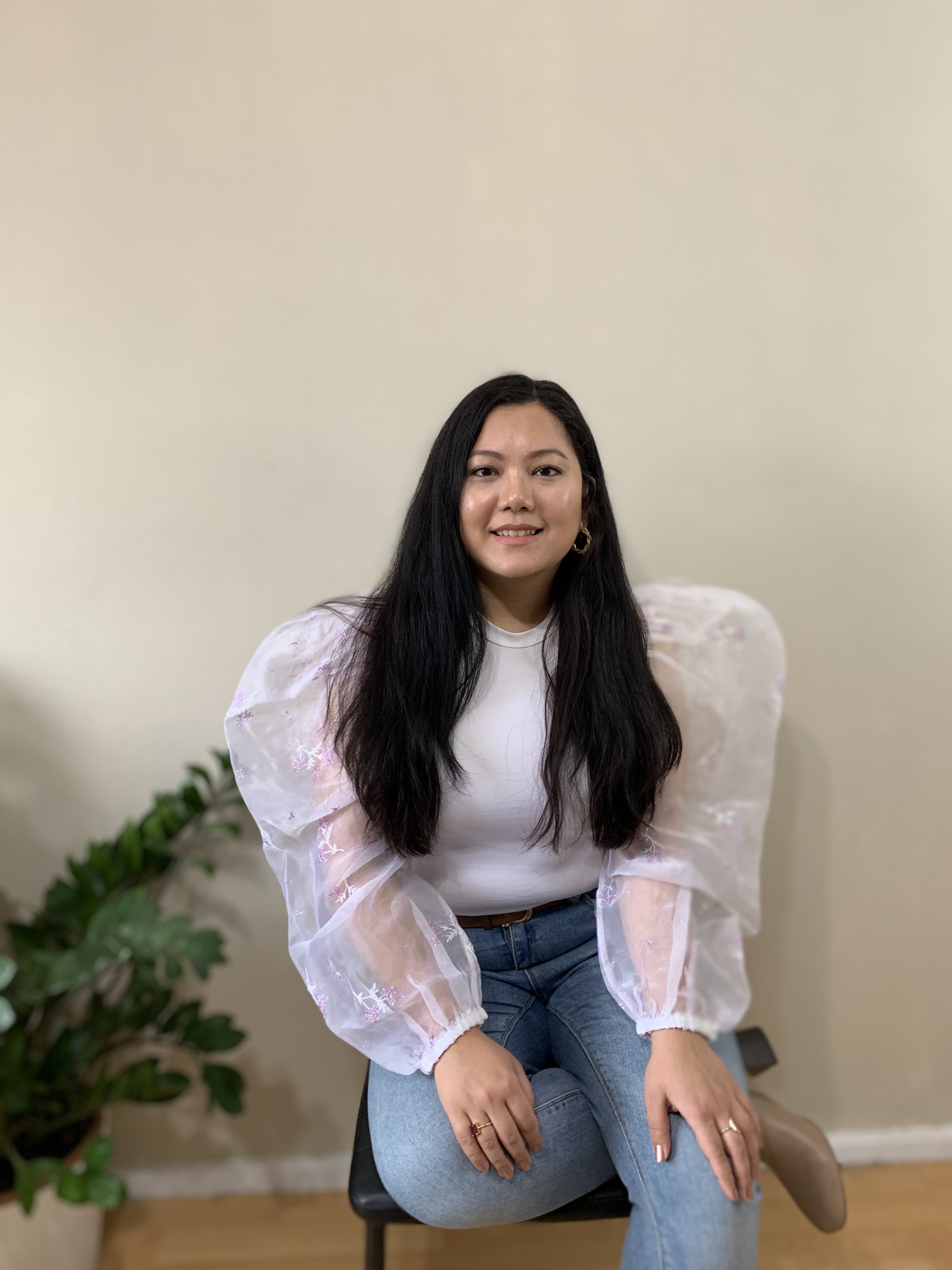 Hey there!
I'm your instructor, Shruti Pangtey. :)
I used the power of Pinterest to quit my day job to build my digital empire in under 15 months. Now, I'm on a mission to help fellow creative entrepreneurs do the same. 'Cause who doesn't love working on their passion AND make a living doing it, eh?
But I haven't always been helping fellow hustlers. After my MBA, I worked for five years leading business development for a fortune 500 company and multi-million dollar startups. When I decided I wanted more from my life than a cubicle, I packed my bags and moved abroad indefinitely. This is when I started a blog as a creative side-hustle and this one simple decision changed my life.
Now, I live in my dream country, run two profitable online businesses and help other entrepreneurs scale their business with Pinterest. I've been named a top 10 Pinterest Strategist by Yahoo.
I created Video Pin Mastery to help you grow your audience with video on Pinterest. I've been in your shoes and I know exactly what it takes to build your empire with ease!
FAQ
Q. Do I need to purchase anything extra to create video pins?
In the course you will learn how to create video pins using the FREE Canva app. Besides this you can use the native tools Pinterest offers to create idea pins.
Q. Are refunds available?
Due to the digital nature of this product, no refunds are available. All sales made are final.
Q. I'm a Pinfluencer Academy student. Do I need to buy this course?
If you are a Pinfluencer Academy student, you already have access to this course in your dashboard. You need not purchase this course.